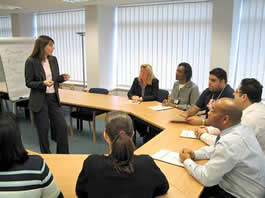 Forklift Certification
Comply with the law and provide a safe environment for your employees. At Hyundai Forklift of Southern California, your company can rest, knowing your operators are obtaining forklift certification via a successful program. Our Forklift Safety Training class has awarded forklift certification to hundreds of operators over the years. Fees for the OSHA-compliant program include all course materials and documentation for completion of the class. For their forklift certification, operators sit through two to three hours of classroom instruction, review the video material and pedestrian safety precautions, receive an evaluation of their driving and maneuvering in various scenarios, as well as other related concerns in forklift handling.
---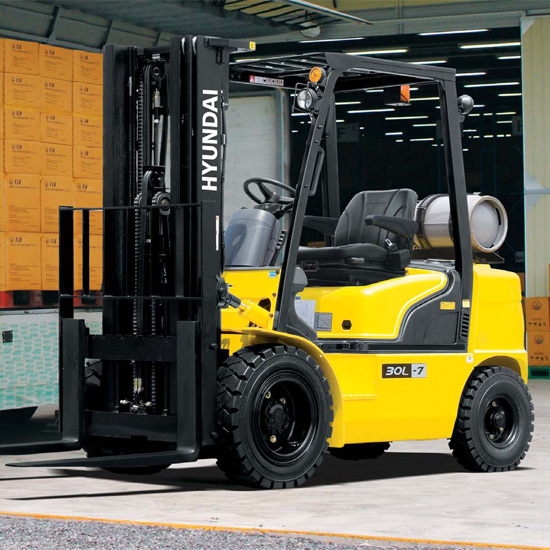 Forklift
When does our forklift need new tires? Ask the experts with over 50 years experience: Hyundai Forklift of Southern California. According to Boman's professional technicians, how often you need new tires for your forklift depends upon a number of things, such as how often your forklift is used, how heavy the loads are and whether you run the forklift on smooth or uneven surfaces. Changing tires reduces fatigue on your forklift's transmission and on the operator. Keep your forklift in top condition with Boman's preventative maintenance program - keeping down time and operating costs to a minimum.
---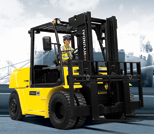 Used Forklifts
You've got jobs lined up, but need to replace your forklift and funds are tight. No problem. Call the leader in material handling solutions, Hyundai Forklift of Southern California. Not only do we carry an affordable selection of new and reconditioned forklifts, but they also carry used forklifts. Boman's Better Than New program guarantees that their used forklifts are fine working machines. Our used forklifts come with a longer warranty than a new forklift's. Factor in that forklifts depreciate like cars (immediately losing value once off the lot), and you'll see why Boman's used forklifts give you the best of both worlds.
---