Forklift Rentals for California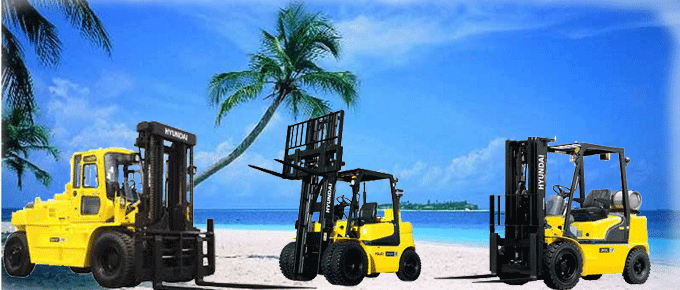 To avoid a shutdown or meet the needs of a short-term project, rentals from Hyundai Forklift of Southern California area practical and economical solution to meet your emergency or interim materials handling needs
Rent When You Need To;
Supplement your existing equipment for seasonal requirements, when you're conducting physical inventory or when replacing trucks for scheduled repairs.
Eliminate idle equipment. Use only the minimum number of vehicles your need.
For emergencies or peak periods, eliminate the expense and worry that comes with owning surplus equipment.
Establish the value of equipment to your organization before purchasing or leasing. A short-term rental is an inexpensive way to try a piece of equipment without making a long-term commitment.
Rent specialized equipment for special projects or short-term needs
Meet emergency equipment needs when changing to multiple shifts or waiting for delivery of new equipment.
Rentals Available to:
Los Angeles County
San Fernado Valley
Orange County
Riverside County
Types of Rentals
Propane Forklifts
Gas Forklifts
Electric Forklifts
Narrow Aisle Forklfits
Pallet Jacks
Rental Information
How much are you lifting?
How high are you lifting?
Indoor, outdoors, both?
Gas or Electric?
Special requirements?