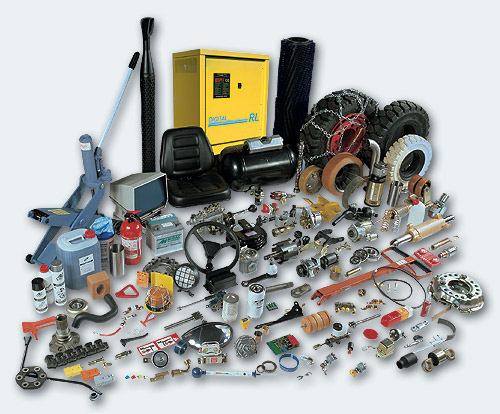 Forklift Parts
What keeps your forklift rolling and business coming in? Using a company like
Hyundai Forklift of Southern California
, with our highly skilled repair technicians, top customer service and competent forklift parts process. Sourcing forklift parts, such as Nissan, Yale or Komatsu isn't learned overnight. It takes experience and the 50 years of strong working relationships, developed between industry forklift parts suppliers and Hyundai Forklift of Southern California. The result? You get forklift parts quickly and at reasonable prices.
---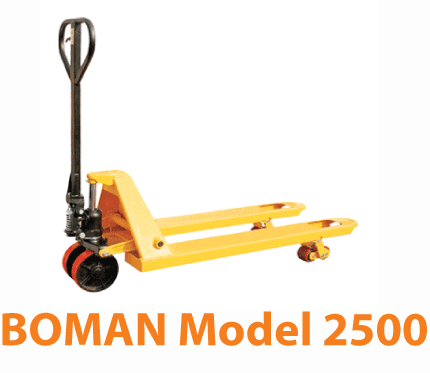 Pallet Jacks
When it comes to having over a ten-year record of durability and customer satisfaction,
Hyundai Forklift of Southern California
is the place to be. Our topnotch quality pallet jacks are specifically designed as a cost effective method of moving material around a warehouse. These reasonably priced pallet jacks, operated by a single person, come in various sizes and capacities. You'll discover pallet jacks to meet your needs - from a large production facility to a tight space - up to 5,500-pound capacity. Special size requirements can also be handled. Manufactured with stainless steel pistons and rams for long use, these pallet jacks are easy to operate with three-position handling and have a longer life, thanks to polyurethane wheels and rollers.
---
Forklift Trucks
If you're looking for forklifts trucks then there's only one name you can trust that has a reputation of quality service,
Hyundai Forklift of Southern California
. Since 1947, this trusted business has been supplying forklift trucks to Los Angeles, Orange County, San Bernardino & beyond. When you need top quality forklift trucks to buy or rent then you need Hyundai Forklift of Southern Californias. Check out our forklift trucks by Hyster, Nissan, Clark and Toyota.
---