Through the efforts of labor leaders and union organizers in the 19th Century, a law was signed declaring the 1st Monday of September a U.S. national holiday – Labor Day.  Since that time, people have come to celebrate it in many different ways.  The next four days in SoCal will almost be one big festival – what are you doing this Labor Day weekend?  We hope you have it off and will NOT be "laboring."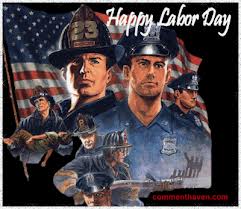 In the past, some of us have gone to separate events in Los Angeles, Orange, Riverside and Ventura Counties all in the four days of this last weekend of summer.  Were we afraid we'd miss something?  Let's just blame that on our (long gone) youth.
Because there are so many things going on, it would be impossible to calendar them all for you. But the biggest ones are:
The Los Angeles County Fair opens August 30th in Pomona (how about some deep fried butter or maybe a turkey drumstick as big as a Louisville Slugger – ummm good?)
Hot rods and motorcycles will be on display at both The Orange County Fairground's Great Labor Day Cruise and The Ventura Nationals at The Ventura County Fairgrounds.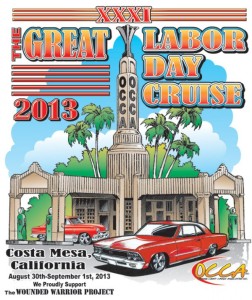 John Williams:  Maestro of the Movies will be conducting at the Hollywood Bowl Friday and Saturday night this weekend.  He'll be joined by Julie Andrews in a salute to Blake Edwards and Henry Mancini.
One of the big foodie events is the Los Angeles Times sponsored Taste taking place at Paramount Studios
Cinecon 49 at the Egyptian Theater in Hollywood will be screening classic movies, hosting special events and have celebrity guests over a five day period.
Speaking of anniversaries, the City of Los Angeles celebrates its 232nd birthday with a nine mile walk that you can join. It goes from Mission San Gabriel to El Pueblo in downtown LA.
Baseball's on tap too.  The red hot Dodgers will be playing the Padres at Dodger Stadium on Friday, Saturday and Sunday before heading out on the road. The Angels come home on Monday to face the Texas Rangers.
One more event we'd like to mention is the induction of Lou Ferrigno into the Muscle Beach Hall of Fame this weekend in Venice.
All of these sound like fun, so what are you doing this Labor Day weekend?
On the other hand, because of the anticipated traffic jams maybe just staying at home would be the most fun of all.  You might have read that All State Insurance has rated Los Angeles drivers the second worst in the nation (everyone but you, right?).  Only Philadelphia motorists were thought to be worse.  If you're not ready to deal with tie ups on the 405 and would truly like to relax, shop for those burgers, dogs, and beer Today and kick it near home.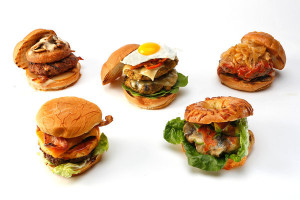 Years ago, you had four or five beers to choose from, but today literally hundreds are on the market.  They include quite a number made right here in SoCal.  Check out the Golden Road Brewing and Angel City Brewery, just to name two of the many that have sprung up in recent years.  A couple of months ago the Los Angeles Times held their 3rd annual Battle of the Burgers.  For something a little bit different, see the top five winners here.  What could be better than burgers and beer with family, friends and neighbors.  What are you doing this Labor Day weekend?  Hyundai Forklift of Southern California will be closed and we're planning to enjoy ourselves the next few days.  Maybe we'll practice our tailgating moves.
Tags:
Fork Lift
,
forklift
,
forklifts
,
hyundai forklift
,
hyundai forklifts
,
hyundaiforkliftsocal.com
,
Labor Day
,
Los Angeles
,
orange county