Recently you may have read here or elsewhere about how material handling jobs have become more and more automated.  Despite the fact of this so called "robotization" of factories and warehouses, skilled forklift operators are still in high demand.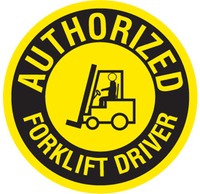 Not all movement of heavy materials on job sites can be entirely performed by totally automated lift trucks. It must be manually carried out by highly skilled and well trained forklift operators.  These tasks, then, that do not lend themselves to be completed solely by AGVs (automated guided vehicles), still require a human being.  A man and his forklift, so to speak.  Automation or not, skilled forklift operators are in high demand.
It can be said with certainty, that the need for some job skills will never go away.  When the lights go out you'll need an electrician.  When the toilet stops up you'll call the plumber.  These guys are "fixers" and their expertise will be required forever.  Similarly, when you need a few pallets moved or when merchandise is ready to go to the shipping dock you'll call a man (your skilled forklift operator) and not your AGV.  Surely, the ability to adeptly maneuver a forklift is a forever job as well.
There are very specific regulations governing who may operate a forklift.  Forklift operators must be at least 18 years of age, and in addition, experienced forklift operators must undergo a reevaluation of their skills every 3 years.
Hyundai Forklift of Southern California offers a complete Forklift Operator Safety Training Program that complies with OSHA regulation 29 CFR 1910.178.  Hyundai Forklift of Southern California Forklift Operator Safety Training covers the safe operation of all types of lift trucks including electric forklifts, narrow aisle reach trucks, order pickers, and cushion and pneumatic LPG forklifts.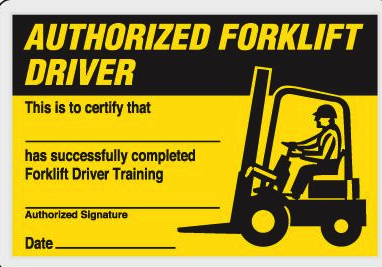 We have successfully certified hundreds of operators for a range of businesses in the Greater Los Angeles, Orange Riverside county and surrounding areas. Our Forklift Trainers are skilled at customizing a training program for your specific needs. Operator SafetyTraining can be conducted in Spanish or English, at Hyundai Forklift of Southern California or at your site. We offer a scale based fee depending on class sizes and requirements.
Tags:
Cushion Tire Forklifts
,
Fork Lift
,
forklift
,
forklift safety
,
forklift training
,
forklifts
,
hyundai forklift
,
hyundai forklifts
,
hyundaiforkliftsocal.com
,
Lift Truck
,
Los Angeles
,
lpg forklift
,
material handling
,
orange county
,
Safety
,
safety training