Are you ready for Black Friday, Super Saturday, and Cyber Monday?  Based on your past experience, you're fully aware that renting a forklift in Southern California is an essential part of your Holiday planning strategy.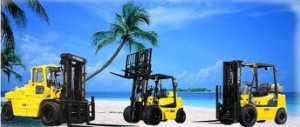 Sales, at this time of year, can be as much as 40% of your annual business income. So you know, forklifts play a big part in keeping your shelves stocked, your orders "picked" and ready for shipment.  Short term lift truck rentals are a very wise decision at this time of year that will help you stay competitive and increase your productivity. Whether you only need a temporary addition to your fleet or whether you need to replace an older forklift that has reached the end of its product life, chances are renting that equipment is the most sensible way to go.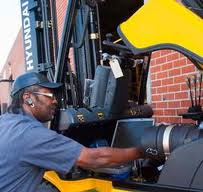 One of the many advantages of renting material handling forklifts will be that they will come at a lower cost because of this short to medium term usage.  Newer businesses, without a credit history, will also find that renting forklift to be of an advantage to them.  Most of our customers like the fact at Hyundai Forklift of Southern California we offer service and maintenance policies so that they do not have to have their own in-house mechanics.  And with Hyundai Forklift being on the cutting edge of technology, renting a forklift in Southern California means you'll have access to all the newest and latest in lift trucks.
Tags:
Fork Lift
,
forklift
,
Forklift Maintenance
,
forklift safety
,
forklift service
,
forklift technology
,
forklifts
,
hyundai forklift
,
hyundai forklifts
,
hyundaiforkliftsocal.com
,
Lift Truck
,
Los Angeles
,
material handling
,
orange county
,
technology