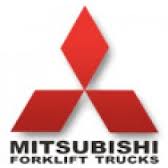 Japanese manufacturing company Mitsubishi Heavy Industries has announced today (Thursday) that it will sell its fork lift truck operations to Nippon Yusoki Co. with effect from April 2013.
Mitsubishi's business will be merged with Nippon Yusoki's forklift operation. Mitsubishi Heavy will own 49% of the voting rights in Nippon Yusoki following the deal.
Nippon Yusoki produces forklifts under the Nichiyu brand, and was the first Japanese company to develop an electric fork lift truck. Earlier this month it announced and agreement to manufacture IC engine-powered fork lift trucks for the domestic Japanese market on behalf of Mitsubishi Heavy Industries.
SOURCE: shdlogistics.com
Tags:
Mitsubishi Forklift
,
Nichiyu Forklift