Labor Day. How do you celebrate it?  This year Labor Day is Monday, September 2 and you're probably already thinking about a picnic or barbecue or even a few days out of town.  That we even have this day off as a national holiday has not come without some struggle.  In 1894, President Grover Cleveland signed a law declaring that henceforth the first Monday in September would  be a U.S. national holiday – Labor Day.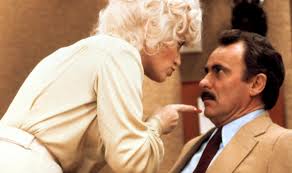 Labor.  Songs have been sung about it (remember Dolly Parton's "9 to 5"?), novels and poems have been written about it (think Steinbeck and "The Grapes of Wrath" just one among many), and movies have been made about it (again "The Grapes of Wrath," "Norma Rae" and the less well known "Matewan").  All from labor's point of view.  Luckily, here is this country, we are fortunate enough as individuals and families just to be able to celebrate a "No labor day" Labor Day and on our time off,  do as we wish.
Although much of recent economic news has not been too rosy, the ISI Group has published a report listing ten positive trends they see in the U.S. economy.  On an otherwise rather somber Labor Day they do see some bright spots.  Their list, then –
1.     Monster online employment index continues to trend up.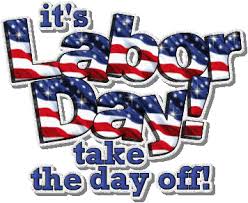 2.     Consumer confidence is generally rebounding.
3.     Chain-store sales were solid in August.
4.     Motor vehicle sales were solid in August.
5.     Mfg PMI was better than expected (even after adjusting for the quality of the indicators, most notably inventories).
6.     Household employment jumped.
7.     Temp employment is up two months in a row.
8.     Unemployment claims are trending lower.
9.     Verizon workers returned to work, which should add about 45,000 to September's gain.
10.   Historically, September-to-November job growth is above the long-term average gain.
We are finally happy to hear some good Labor Day news, but we not planning to think too much about it  on Monday, September 2.  That's a day to celebrate with friends and family.  We'll celebrate the ISI positives starting on Tuesday, September 3.  If  you're feeling as good we are about the future on September 3 and would like to add new forklift to your fleet, contact us through our website or call us directly at 800-660-5241.  We service Los Angeles, Orange and Riverside Counties.
Tags:
Fork Lift
,
forklift
,
forklift service
,
forklifts
,
hyundai forklift
,
hyundai forklifts
,
hyundaiforkliftsocal.com
,
Labor Day
,
Los Angeles
,
orange county