If it ain't broke, don't fix it", is not the philosophy you should follow when it comes to your  forklift preventive maintenance program.
Last week we had a customer call us and I assure you it wasn't a friendly call. He was ready to cancel his  preventive maintenance program  with us because all three of his forklifts were down and he needed them. He wanted to cancel his maintenance plan because he had a hose that was leaking on his lift and he thought we should have caught it during our most recent maintenance visit. He said the leaking hose was cracked and he couldn't understand why it wasn't brought to his attention at the last maintenance visit. There were serveral other deficiencies on his equipment, and he believed we should have given him a quote regarding those issues at the time of his maintenance. Further invesitgation found that this customer has had many repairs quoted to him for his forklifts and has ignored all but the ones that are currently pressing. How do you address these issues?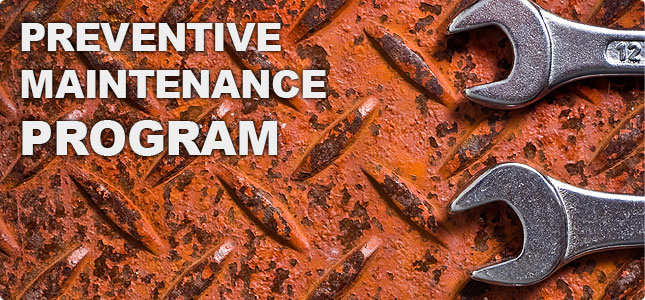 Our service department  has regular discussions about doing more thorough inspections of the customer's forklifts and writing up all the items needing attention. In particular, we discuss the wearable items like belts and hoses. Each and every time we discuss this issue, the technicians roll their eyes and respond that the customers doesn't want to hear this and asks the technicians not to write up these items. Why would a customer not want to know about those things that are visibly worn and should be changed in and effort to prevent a forklift from going down? The number one reason is that they don't want to pay at the time of the visit. But when these items finally fail, the customer is in a big hurry get their equipment repaired and back in service. When they do it this way, the end result is more money out their pockets than if they had done the repair during the maintenance visit. The even greater deficit is the lost productivity because the forlift was not available for use.
If your business depends on your forklifts being available each and every day, than you need to plan ahead and make sure that your wearable parts are getting changed in a timely manner. A good maintenance program with your forklift service provider should make sure these upgrades are planned for and done in the least costly manner possible. Does your service provider do this for you?
Tags:
Forklift Maintenance
,
maintenance