Hyundai's new 80 Volt AC forklifts show their muscle and  are making inroads into an areas previously dominated by the internal combustions engine (IC) lift trucks.  Today, forklifts powered by these new 80 AC volt batteries are able compete with and surpass in efficiency their gasoline, diesel, and propane rivals.  With the latest equipment improvements, these forklifts are not only able lift the really, really heavy loads, but can perform on rough terrain and in inclement weather as well.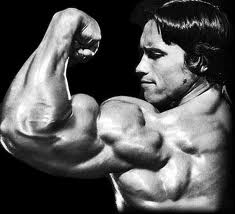 Twenty years ago, the ratio of the types of forklifts operating in the United States was 55% IC and 45% electric.  As of 2013, electrically powered lift trucks are almost 60% of the market.  This has come about for a number of reasons.  Both Federal and State governments have mandated that we must achieve a cleaner environment. And it has been shown that the use of electric forklifts is both "green" (as the EPA and CARB ask) and cost effective as well.
The Hyundai 80 Volt AC Forklifts that we offer can run as much as 20 hours on a single battery charge.  This added to their reduced energy use and lower maintenance costs are all pluses.  Maybe more importantly, however,  it has been reported that because of the quietness of their motor and the decrease in vibration, drivers find them to be less tiring to operate.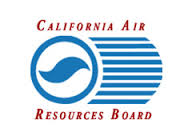 While the AC lift trucks still use a DC battery, an on board inverter converts the current to a three phase AC power.  The benefits of which are better acceleration and a smoother change from forward to reverse and vice versa.
Companies switching over to electric forklifts have been looked favorably upon by their local power agencies.  Although the change to a greater use of electricity might have caused a higher monthly bill, many have been able to negotiate a special lower rate just for "going green."
Although, the EPAs National Clean Diesel Campaign has been very successful in greatly reducing forklift diesel engine emissions, a true zero-emission world will probably best achieved through a greater use of electric forklifts.
Call us today at 800-660-5241 and ask about Hyundai Forklift's BHA series of 80 Volt AC models.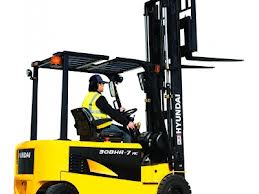 Tags:
California Air Resources Board
,
CARB
,
diesel
,
diesel engine forklift
,
Fork Lift
,
forklift
,
Forklift Maintenance
,
forklift safety
,
forklift technology
,
forklifts
,
hyundai forklift
,
hyundai forklifts
,
hyundaiforkliftsocal.com
,
Lift Truck
,
Los Angeles
,
material handling
,
orange county
,
propane forklifts
,
technology