We've been blogging for some years now and we're avid blog readers as well.  Occasionally, we come across other bloggers who we think you might enjoy reading.  So, today we posting an article written by Tom Reddon of the National Forklift Exchange.  Here's his post, then –
Training staff can be a challenge for a manager in any type of industry. Often times, the training materials are dry and boring, which can easily lead to disengaged trainees. For managers that are in an industrial environment, where OSHA rules are strictly enforced, training can be even more challenging.  Ensuring training regimens follow all rules posed by OSHA, while keeping staff engaged in the learning process, isn't an easy process.  However, by considering three crucial elements in your training, you can ensure the highest rate of retention and create a highly successful experience.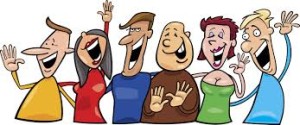 More Isn't Always Better
When a manager is planning a training program, it can be easy to fall into a trap of thinking that "more is better". In reality, this can be the first trap that leads to disengaged trainees. If the forklift operators will be operating solely electric pallet jacks, it is probably best to avoid lengthy training that tells them about the ins and outs of safety on rider lift trucks.  Create a focus in your training, and ensure your employees aren't taking more than they can swallow. Now, if an employee may come across different machinery during their employment, it is crucial to train them on that equipment.  To stay in compliance with OSHA standards, no matter how little amount of time they will spend on that equipment it is vital they understand the basics through training.
Consider the trainee
Consider how your employees digest information.  Try to incorporate the three different styles of learning: auditory, visual, and kinesthetic.  By utilizing the different methods to cater to employee's specific learning styles, you can ensure your workforce is well-prepared for OSHA compliance.  Try doing some hands-on activities, and use visuals while presenting training materials. Engagement is key to successful training.
Furthermore, think about the language of your staff.  Sure, most of your employee may hold English as their first language, but even if one employee doesn't you must provide them with comprehendible training.  Reason being, any struggle in communication and comprehension immediately foils the idea of maximizing the intent of the training program. If an employee is unable to grasp the concepts being taught, it's a waste of time and resources for both the employee and the employer. While it may seem costly to think about purchasing training materials in another language or seeking out a translator to work with a company's existing training materials, the truth is, the benefit to be gained from an educated and trained workforce far outweighs the cost of the translation or additional materials.  In any case, alienating anyone during training only lends itself to a less productive and less team-oriented environment going forward.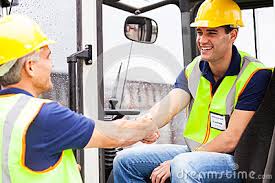 Customize the Experience
While it may seem like the best way to go is the easiest way to go by purchasing an already-made training program, time has shown that the easy way is seldom the best. If a manager can find a way to integrate the staff into the training program, the new hires will instantly be more engaged in the process. It's so important to highlight the staff's accomplishments and abilities, and this doesn't always have to mean in the workplace. Harness the attributes of the staff to help put together a personalized training program, and welcome existing employees' input along the way. Welcome a "veteran" of the position in to the training to talk about what he or she has learned, and how new employees can help foster training values. When faced with the obstacle of training staff on forklift safety, keeping in mind the business, staff, and content will ensure a successful session with productive, happy employees.
Tom Reddon is a Forklift Specialist for National Forklift Exchange and manages the blog.  He also sits on the Executive Dialogue Board for MHEDA. You can connect with Tom via Twitter @TomReddon.
Tags:
Fork Lift
,
forklift
,
forklift safety
,
forklift training
,
forklifts
,
hyundai forklift
,
hyundaiforkliftsocal.com
,
Los Angeles
,
orange county
,
OSHA
,
Safety
,
safety training