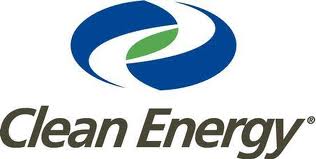 Maybe you're running gasoline or diesel powered forklifts, but thinking about conversions to much cleaner and quieter operating lift trucks. There are quite a few considerations to make before deciding whether to choose either natural gas (CNG) or propane (LPG) as the fuel that's right for you.
Should your choice be conversions to propane, know that it does have a number of advantages over natural gas. A full tank of propane will serve you for about 8 hours where as natural gas will only last about half of that time. Propane, as a fuel source, will be easier on your engines and thus you will not have as much maintenance down time. Also, a plus for propane, is that it produces more energy per unit than natural gas. And as of now, CNG forklifts make up only about 1% of those being used in this country and you might experience lower trade-in value when you're ready for a newer model.
On the other hand, there are reasons to go with CNG conversions. Natural gas forklifts are even more environmentally friendly than LPG models, and both CNG and LPG emit far less carbon monoxide than either gasoline or diesel forklifts. The winner in this race is CNG though. It emits only .01 CO grams per mile as compare to 1.40 grams per mile for LPG. If fuel cost is one of your concerns, and I would guess that it is for everyone, then CNG wins that contest too – being much less expensive that LPG.
All of this could change in the near future if the widespread push for natural gas conversions succeeds. T. Boone Pickens' long running campaign  for the adoption of CNG might just be about to see success.  See (http://www.cleanenergyfuels.com).  Both UPS and FedEx have plans to convert their long haul vehicles to natural gas in the near future. Can mass conversions of forklifts be far behind?
Tags:
clean energy
,
CNG
,
environmentally friendly
,
LPG
,
natural gas forklifts
,
propane forklifts