Forklifts and lifting forks.  We like to talk about both.  Forklifts are what we do, but around noon time, lifting forks sounds good to us too.  Here in Southern California, there are quite a few restaurants that we can recommend where you can do both nicely.  Most of these establishments have been around for quite a few years – so that, in itself, says a great deal about the quality of their food.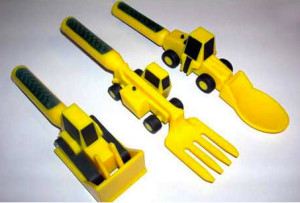 Nearby, here in Commerce, CA., are two very fine restaurants you are certain to enjoy, they both have extensive menus and loyal, repeat customers.
Stevens Steak and Seafood House is located on 5332 E. Stevens Place, Commerce, CA 90040.  Call them at (323) 723-9856.  They can accommodate up to 700 for banquets and holiday parties.  Like to Salsa?  Or would you like to learn how?  This the place to go back to in the evening, AFTER you've signed the deal with us.
The Dal Rae first opened in 1951 and has been in its current location at 9023 E. Washington, Pico Rivera, CA 90660 since 1958.  It's a family owned restaurant offering the finest steaks and seafood.   You can even order that long ago Southern California favorite – abalone, here.  Wow!  They have live entertainment as well – Thursday night thru Saturday night.  They can be reached at (562) 949-2444.
The next three eating places are in central Los Angeles and have sort of a "Hollywood history."  Each has been around for a long time and being so close to the Studios, they have over the years, offered the film makers a break from their on-lot commissaries.  They still do.
The Tam O' Shanter is actually the older sibling of the much more famous Lawry's The Prime Rib. They've been serving patrons for over 90 years at their location at 2980 Los Felix Blvd., Los Angeles, CA 90039.  The menu here is a little more diverse than the one at Lawry's and the atmosphere is a bit more relaxed.  That famous prime rib can be had here too, in case you're wondering.  Their phone number is (323) 664-0228.
Ah, The Smoke House.  If Warner Brothers ever calls you with a forklift deal, you'll be right across the street from this, their unofficial off-the-lot commissary.  You can't get enough of that garlic bread, I know.  Many a contract (film and maybe forklift) have been signed while thinking about having just one more piece of that delicious and well known speciality from just across the street.  Don't wait, call for reservations at (818) 845-3731.  And get yourself over to Warner Brothers to seal-the-deal and then proceed directly to 4420 W. Lakeside Drive, Burbank, CA 91505 to celebrate.
Because it's been in business a bit longer (since 1919) than the two previously mentioned establishments, the booths at The Musso and Frank Grill are probably where the greatest number of Hollywood deals have been clinched.  Whether you crave their Flannel Cakes or like a stiff martini, this the perfect place for a business lunch while talking forklifts and lifting forks.  Located in the heart of Tinseltown at 6667 Hollywood Blvd., Hollywood, CA 90028 and open Tuesday thru Saturday from 11:00 am to 11:00 pm, they can be reached at (323) 467-7788.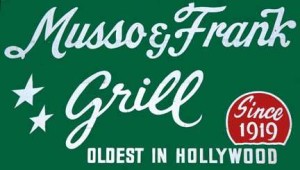 When you're ready to talk forklifts and/or lifting forks, call us at 800-660-5241. Let's do lunch.
Tags:
Fork Lift
,
forklift
,
forklifts
,
hyundai forklift
,
hyundai forklifts
,
hyundaiforkliftsocal.com
,
lifting forks
,
Los Angeles
,
orange county
,
restaurants