Have you looked at your forklift's transmission lately? Has anyone? It can be one of those out-of-sight/out of mind issues. If it's not drawing attention to itself by making strange noises, many overlook the fact, that it needs maintenance regularly. The consequences for not maintaining your transmission can be very expensive and, even more significantly, the down time to make this repair can drastically impact your business operations.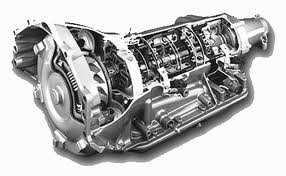 The transmission fluid takes a lot of abuse due to heat and the hard shifting it often sees throughout the day. Transmission gears deliver power from the engine to the drive wheels, shifting automatically to provide the best power and efficiency for your driving speed. Your fluid needs to be in optimum condition to protect your equipment. A special transmission fluid cools and lubricates the gears. Over time, this fluid degrades, and its lubricant qualities diminish. Changing the fluid at the correct intervals can help prevent premature wear and damage to the transmission. Most manufacturers recommend a transmission fluid change every 1000-1200 hours.
A proper transmission service should include but not be limited to draining the transmission and replacing the transmission fluid, inspecting the old fluid for signs of unusual wear, and removing and replacing the transmission filter. Additionally, a thorough inspection should be made of all of the transmission hoses, watching for those that are brittle or hard. Loose hose clamps, or those requiring two hose clamps to keep tight, are usually an indication that the hoses are hard and not compressing,  when the hose clamps are tightened.  Hoses in this condition should be replaced to prevent loss of fluid.
When was the last time your transmission was serviced? Not certain? Has it been more than 1000 hours or six months? Call us and we can schedule a technician to perform a complete transmission service.
Right now and until the end of February 2013, we are offering a special on Transmission Services completed in conjunction with your regular schedule maintenance. Save 50% on the labor for this service. Click this button to schedule this service.

Tags:
forklift
,
Los Angeles
,
orange county
,
transmission
,
transmission service