We're not sure the writer Raymond Carver ever talked about forklifts, but we do – a lot.  Sure, we are in the business, so the subject naturally comes frequently.  Unfortunately, almost daily forklift accidents are reported for all to read.  How can we help to cut down on these incidents?   Obviously, it's not enough that forklift drivers are just sent to school for training and refresher courses.  We must be sure that the lessons taught there are fully understood and practiced.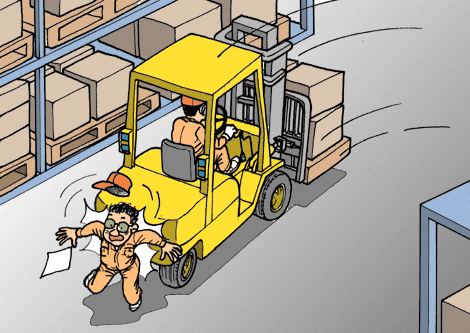 It is imperative that both the students and the teachers make forklift training programs a true learning experience, if there is ever a hope in lowering workplace accident statistics.  That is, a trainee should be given adequate time, post classroom, to apply the lessons learned in school, with extensive behind the wheel practice.  Similarly, the trainers, themselves, must not just hand out passing grades based on time constraints.  They should allow their pupils any extra time they need to polish their lift truck driving skills.  Better drivers equal fewer accidents.
Without a doubt, forklift driving jobs come with a great deal of risk and responsibility.  Should you as a business owner need to have employees trained or if you are seeking employment as a forklift operator yourself, then here are some of the things to expect when "going to school."
Prospective new forklift operators will be taught the importance of the pre-op checklist.  That is, before starting up their forklifts for the day, they must be sure that such things guards, fluids, chains, forks, brakes, and batteries are in proper working order.
There is a correct way of properly getting on and off of a forklift.  Students will be shown the right way.  Each one will be made thoroughly familiar with the operating controls of every lift truck they potentially might be operating.  And as is true when driving automobiles, the importance of wearing a seat belt will be stressed.
Even before trainees first are allowed to drive a lift truck, their instructor will emphasize and reemphasize the importance of being aware of their surroundings and of any pedestrian or other equipment that might be in their immediate area.
When forklift training is first started, it will be in a restricted area where students will be taught how properly accelerate and stop the vehicle. Then they'll move on to the practice of making turns – not too fast, but not too slow either.  Tooting the horn, while not always appreciated elsewhere, is a good thing here.  They will want to let everyone know that there's a forklift operating near by.
Next, they will be taught the skill of loading the lift they're driving, all the while, being aware of its weight distribution and the importance of carrying a load in a level manner.  These are both among the many techniques that should be acquired in training during all forklift training programs.
At this point, trainees will be shown how to move a loaded lift truck from one point to another and to carry it at the proper height to avoid tipping over as they drive on flat surfaces and on inclines and declines too.
Finally, they'll be instructed how to correctly load and unload other vehicles using their forklift.  The ability to expertly maneuver materials from place to place using a forklift is a talent always in demand.
In the end, however, only superior forklift operating skills can keep everyone safe.  To avoid becoming another OSHA statistic, employers and employees should seek out the best forklift training they can get.
That's where Hyundai Forklift of Southern California comes in.  We have successfully certified hundreds of operators for a range of businesses in the Greater Los Angeles, Orange Riverside county and surrounding areas. Our Forklift Trainers are skilled at customizing a training program for your specific needs. Operator SafetyTraining can be conducted in Spanish or English, at Hyundai Forklift of Southern California or at your site. We offer a scale based fee depending on class sizes and requirements.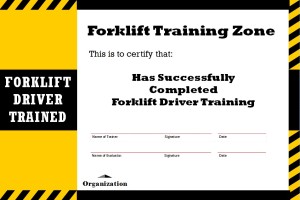 Call us today at 800-661-5241.
Tags:
Fork Lift
,
forklift
,
forklift safety
,
forklift training
,
forklifts
,
hyundai forklift
,
hyundai forklifts
,
hyundaiforkliftsocal.com
,
Los Angeles
,
material handling
,
orange county
,
OSHA
,
Safety
,
safety training