Are you ready to retire your old pallet jack and replace it with a new one?  If you are,  then the purchasing of a forklift preventative maintenance contract on the new model is an additional and an important consideration that has to be made.  When you are prepared to lease or buy a new lift truck, you must ask yourself, do I want to protect my new equipment with a service policy?  Here, then, are some of the things you might want to think about as you proceed.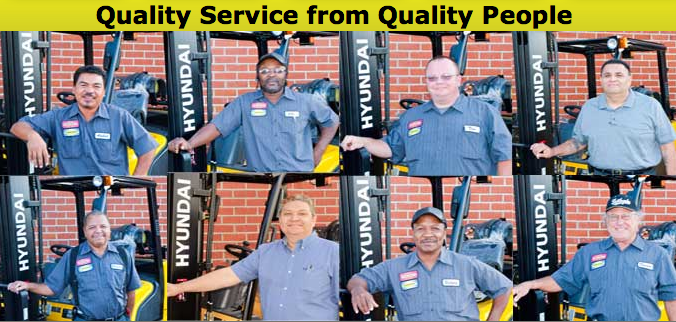 Generally speaking a forklift's life span is between 10,000 and 20,000 hours, but at times some do last longer.  Are your lift trucks used indoors in a clean and dry atmosphere?  If so, then you'll be able to get more mileage out of them than those operating outdoors in extreme weather conditions or on rough terrain.
Do you require that your trucks to be in use 24/7 or do they have some down time each week?  Will each lift job test them to their maximum capacity?  You also might want to ask yourself whether you can afford any downtime if your equipment needs unexpected repairs that could have been avoided – say, with a preventative maintenance program in place.  And remember, too, idle equipment can mean idle man hours as well.
Should you opt to go with an electric forklift?  It's true that they do have a longer life expectancy than do those with internal combustion engines, but both will probably need major repairs at about 10,000 hours or six years.  Components such as engines, drive motors, and transmissions will more than likely need fixing or replacing at this point.
All new and most reconditioned forklifts are not likely to need repairs in their first year of operation, but it has been estimated that after that initial year they might cost about $1.50 per hour to maintain and that figure could rise to $3.00 per hour after 5 years even with a forklift preventative maintenance plan in place.  This, then, must be just considered the cost of doing business over and above the any money spent on a service policy.
So you see, there are a number of decisions to be made when you are ready to put that old lift truck "out to pasture."  Do you want to lease or buy?  Do you want an electric or propane forklift?  And to you want to be covered by a forklift preventative maintenance contract or can you afford to be "five and dimed" by continued repair expenses as your forklifts age?
Hyundai Forklift of Southern California serves Los Angeles, Orange, and Riverside Counties and we can help you make the wisest decision on a new or reconditioned lift truck and on whether a forklift preventative maintenance plan is your best option.  Call us at 800-660-5341.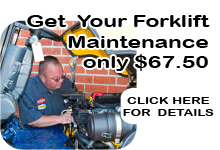 Tags:
Fork Lift
,
Forklift Maintenance
,
forklift service
,
forklifts
,
hyundai forklift
,
hyundai forklifts
,
hyundaiforkliftsocal.com
,
Lift Truck
,
Los Angeles
,
orange county
,
propane forklifts