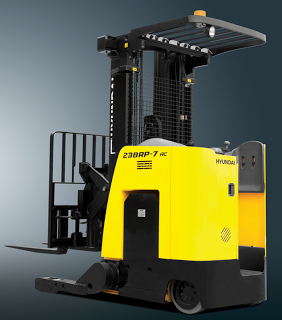 After several years, most economic indicators are now positive. They are returning to where they were prior to "The Great Recession of 2008." So is this, then, the time to automate your forklifts? You've held off because of economic concerns, but now the outlook is much better than it was a few years ago. Other than the cost of upgrading your forklifts, you'll have to decide whether your warehouse or manufacturing facility is suited to fully take advantage of the emerging technology available in retro-fitting your equipment.
There is no definitive answer to the question "Should I automate?" Sure, it might give you the edge over your competitors if you are able to use your newly automated forklifts to their full potential. If your vehicles will be performing repetitive tasks in well defined areas, the automated forklift technology of today will be able to do the job that it's been designed for. However, should you need your lifts trucks to do a more varied set of task, such as in narrow aisle situations, then your forklifts maybe needed to be equipped with a more sophisticated system that is only now just in the early stage of development.
Since some companies do require their forklifts to function in both of these situations, a "dual-mode" technology is being developed. That will mean the forklift can be manually operated by a driver and it can be programed to run by a computer. It must be said, that this "dual-mode" add-on is also only just emerging.
There are a number of questions you should ask yourself before updating your forklifts. Do I need fully automated lifts? Do "dual-mode" forklifts best suits my needs? Is my warehouse or plant ready for automated equipment? Will automated forklifts cause any safety issues? If I do go ahead retro-fit my forklifts, who will provide the technical support that I might need?
These are exciting times in all technological areas. Forklifts included.
Tags:
dual-mode forklifts
,
forklift automation
,
forklift technology
,
forklifts
,
hyundai forklift
,
Safety