Here at last, here at last, football is here at last.  It seems an eternity since the Baltimore Ravens hung on against the San Francisco 49ers to win the Super Bowl XLVII on February 3rd.  It's even longer ago that #2 Alabama beat #1 ranked Notre Dame 42-14 in the BCS title game in Miami on January 7th.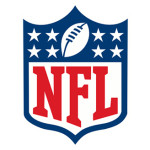 Your long wait is over.  The Pro Football Hall of Fame game was played last Sunday in Canton, Ohio with the Dallas Cowboys defeating the Miami Dolphins 24-20.  A full schedule of the NFL pre-season games are to take place the weekend of August 8th through August 11th. By the time you've read this, those scores will be known.  The 2013 NCAA major college football season's Week 1 is on tap starting Thursday August 29th.  The University of Southern California Trojan's are on the road playing the University of Hawaii Rainbows. As you might suspect, this game holds an all consuming interest for us.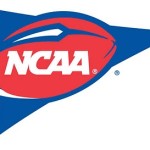 We here at Hyundai Forklift of Southern California, are big baseball fans, but we must say, football gets us even more excited.  What does the new football season mean to you?  Is it tailgating with old friends and fellow alums at the your alma mater?  Have you already chosen your fantasy league team yet?  Do you watch the games at your local sports bar or at home with friends?  Or do you "suffer the agony of defeat" alone with a Bud?
Tailgating can be fun, but there are some elaborate recipes that we find a bit too complicated for stadium parking lots.  If the pre or post game eats are being prepared at the game, then we tend to follow the KISS philosophy.  Beers and Brats suit us just fine.  There are a number of things, though, that you can do with chicken drumettes. Make them the day before and just heat them up on game day.  And chances are, they're even better the second day, anyway.
One particular recipe we like is a slight variation on Giada De Laurentis' Sweet and Spicy Chicken Drumettes.  The only thing we change from her ingredients is to substitute Tobasco Sauce (the best thing ever invented) for the red pepper flakes.
Here's a link to her very special recipe that's been a big hit for years at football games as well summer picnics.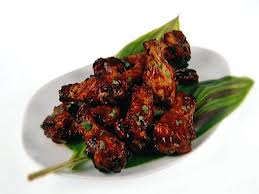 If you have an exceptional dish you like to pig out on as you watch your favorite team, let us know.  We'd like to hear from you.
Tags:
football
,
Fork Lift
,
forklift
,
forklifts
,
hyundai forklift
,
hyundai forklifts
,
hyundaiforkliftsocal.com
,
Los Angeles
,
NCAA football
,
NFL
,
orange county