The New Year is upon us.  Do your forklift operators need forklift safety certification?.  Now is a good time to check your records and be sure that all of your drivers are OSHA certified.  Forklift operators are required by OSHA to undergo an evaluation once every 3 years, or when they've been assigned to operate a different type of vehicle or if they've been involved in an accident or a near miss.
Maybe you yourself are an OSHA certified trainer and could do the job yourself, but chances are you are not.  That's where we come in.  Hyundai Forklift of Southern California Safety Trainers have successfully certified hundreds of operators for a range of businesses in the Los Angeles, Orange and Riverside counties and the surrounding areas.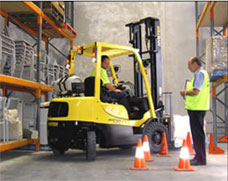 There's an old saying we'd like to paraphrase here.  It goes something like this – "When you see me, don't think forklift (training), but when you think forklift (training), see me.
Do Your Forklift Operators Need Certification?  Then consider that we offer you the most comprehensive  training sessions available locally.
Our forklift safety training sessions include:
• 2 to 3 hours of classroom instruction
• Video of forklift being operated safely
• Review and breakdown of the material covered in the video
• Written evaluation of forklift operator's understanding and comprehension of the material covered
• Review of forklift pedestrian safety precautions
• One hour of forklift operation and driving evaluation
◦ Maneuvering of forklift equipment backwards and forwards
◦ Moving up and down ramps, forwards and backwards
◦ Moving in and around the facility
◦ How to lift and handle actual material loads safely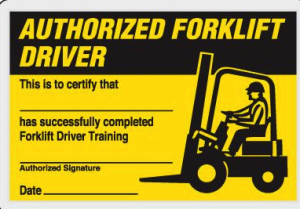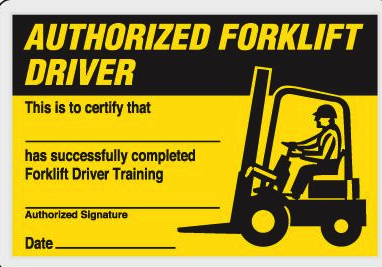 Upon completion, each operator will receive Forklift Operator Safety Training documents including a Wallet ID Operators Card, Certificate and the Test Results For more information or to schedule a class, please contact Hyundai Forklift of Southern California at: 800.660.5241 or email us at sales@hyundaiforkliftsocal.com
Tags:
Fork Lift
,
forklift
,
forklift safety
,
forklift training
,
forklifts
,
hyundai forklift
,
hyundai forklifts
,
hyundaiforkliftsocal.com
,
Lift Truck
,
Los Angeles
,
orange county
,
OSHA
,
Safety
,
safety training