Someone asked me today, "is  blogging  a form of Customer Support?"  My response, you bet it is!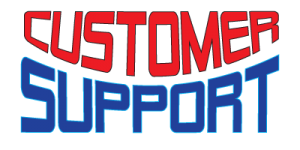 Forklifts and material handling equipment are complex pieces of machinery.  They are dangerous to use if not handled correctly and unproductive if not applied in the manner for which they were designed.   It is not enough that we sell our customers the latest and greatest forklifts for their businesses. It is not the end of the job when we provide them with mechanical or electrical repairs. It is not enough to train their operators about forklift safety once every three years .
There is a lot of information our customers will need in order to get the most out of the products we sell and the services we provide.  When they need information, they need it quickly, from a reliable source, and in an easy-to-understand format.
We believe it is our job to provide our customers with information on the latest industry trends, new products  that might improve their business efficiency, regulation changes they need to adhere to, and safety tips to protect their employees and property.  In our blog, we collect news and information from large variety of sources  that we know will be relevant to our customers.  We present this information to our customers in a way that makes it easy to understand and use effectively. We also create our own content  based on real-life situations we encounter on a daily basis and questions we are regularly asked by our clientele.  Our blog helps our customers continue to be educated and aware of those factors that can make their businesses more productive, while at the same time giving them the tools to protect them from dangers that can harm their employees and their property.
I believe blogging is customer support.  Our customers deserve it !  Don't yours?
Tags:
customer service
,
customer support