Baring a rainout or a "snowout," and either are possible at this time of year, the Baseball World Series will be over this coming Thursday October 31st.  We then will be into what we call baseball's post-post season, but there's still a lot of baseball after the World Series.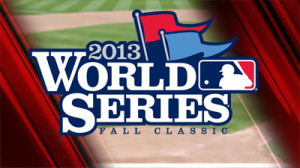 For almost as long as the Game has been played in the United States, the final regular season game or various other post season championships have not been the end of baseball for the year.  Ever since the 1860s or so there has been a whole lot of baseball after the World Series.
After the Willie Mays catch in 1954 and the Kirk Gibson homer in 1988 were consigned to the highlight reels,  there were many ball games yet to be contested in those seasons.  Over the years ,  baseball after the World Series was played in big cities and in small towns all over these United States by both professionals and amateurs.  Some games were played under the auspices of a league structure, while others were of the barnstorming variety.   Baseball players were not always as handsomely paid as they are today, so in the late 1800s they sought to supplement their paltry pay checks by barnstorming across the country.  Players both black and white would participate in games against other professionals and even against local town teams much to the delight of fans who could not get enough of the National Pastime.
Babe Ruth, whose salary was probably many times greater than that of most all other ballplayers of the time, was not unaware of the money that could be made in baseball after the World Series.  Starting in 1921, Ruth made a habit of these post baseball season tours.  Probably the most famous one is the "Bustin' Babes and Larrupin' Lous" (co-starring Lou Gehrig) tour following Ruth's record breaking 60 homer year in 1927.  Even today, collectors seek out memorabilia from that tour.  Just a few years ago, in fact, an autographed photo taken at a Dayton, Ohio game, sold for $14,000.
Already now under way, is the 2013-2014 season of the Caribbean Winter Leagues.  The oldest of these leagues was The Cuban League.  It was the first fully organized, professional baseball league in the Caribbean and started in  the winter of 1878-79.  Currently there are leagues in the Dominican Republic, Mexico, Puerto Rico and Venezuela and in January 2014 the champions of each league each will playoff for the Caribbean Baseball crown.
Have you ever heard of the Los Angeles White Sox?  No?  That's not surprising because it's well over sixty years since they were a part of the California Winter League.  The White Sox were an African-American team that for many years from the 1920s to 1940s played a very high class brand of baseball here in Southern California.  Their opposition consisted of teams sponsored by the likes of Universal Studios, Shell Oil, and White King Soap on whose rosters were many major league ballplayers wintering in the Los Angeles and Orange County area.  A thorough history of those times has been written by William F. McNeil titled "The California Winter League:America's First Integrated Professional Baseball League."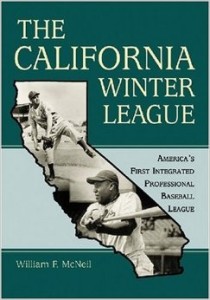 Baseball has always been a year round sport, but today, its winter edition (and, yes, even its summer edition, for that matter) has a hard time competing with Football.  Quite a few explanations have been offered for this including that baseball is too slow or that exceptional athletic ability cannot be exhibited in baseball as much as it can in football.  Many also say that the violence, inherent in football, draws fans as a moth to the flame.  There's probably no definitive answer for baseball's fall from grace, though.  Could it be a little of bit of each of the reasons we have mentioned?  If you have the answer, call Hyundai Forklift of Southern California at 800-660-5241.  We'll pass it on to Bud Selig or his successor as Baseball Commissioner.
Tags:
baseball
,
Fork Lift
,
forklift
,
forklifts
,
hyundai forklift
,
hyundai forklifts
,
hyundaiforkliftsocal.com
,
Los Angeles
,
orange county