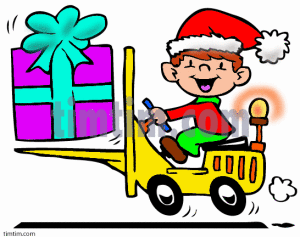 With less than 100 days left until December 25th, are you ready for the Christmas holidays?  Do you need a short term forklift rental to see you through the Christmas holidays?  Hyundai Forklift of Southern California can help.
Maybe it's our imagination, but it seems that every year, here in Los Angeles, we are suffering from a case of "holiday creep" – it's Halloween in August and Christmas in October.  So the time to call us is now.  Just the other day we saw our first television Christmas ad, so "Tis the season."
Not only will there be a myriad of Christmas commercials, but almost before the first shopping day every year this pundit or that one will offer an opinion on just how profitable the fast approaching holidays shopping season will be.  "It's going to be the best one in five years," one pontificates.  And with access to the same information, another expert will forecast a bleak outlook for merchants.  In either case, you as retailers or suppliers with be moving a much greater volume of materials around your facilities in the short term.  Supplementing your material handling equipment is therefore essential.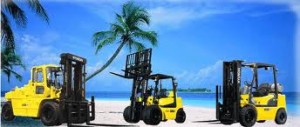 So we ask again, are you ready for the Christmas holidays?  From past experience, you know that additional material handling equipment is a real  necessity at this time of year.  The demands that will be placed on you can explode.  Don't be caught short.  Renting forklifts, as the need arises, is a practical solution during the Christmas holidays.  Rental agreements can be set up with us for any length of time – a day, a week, a month or longer.  Additionally, we can outfit you with lift trucks suited to any and all of your material handling needs.  From smallest pallet movers to the largest forklifts capable of operating outside on rough terrain, Hyundai Forklift of Southern California has just the right forklift for your own particular situation.
If somehow you loose track of "Funny, how time slips away," there are any number of websites that will remind you of that fact.  A countdown clock to "Black Friday" can be found at http://blackfriday.bradsdeals.com and the number of shopping days left until Christmas can be seen at http://www.xmasclock.com.  You might want to bookmark them now, but we'd advise not to keep checking for them too much longer – for time is really slipping away, but it's not too late to call us at 800-660-5241 for all your Christmas holidays forklift needs.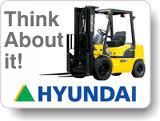 Tags:
cost
,
Fork Lift
,
forklift
,
forklifts
,
hyundai forklift
,
hyundai forklifts
,
hyundaiforkliftsocal.com
,
Lift Truck
,
Los Angeles
,
orange county