Are you going to San Francisco?  You can be there in 30 minutes on Hyperloop.  That's right, if Elon Musk's proposed Hyperloop ever comes to fruition, you'll there almost sooner than you want to be.  Right now it's only on the drawing board, but Musk hopes to truly revolutionize the L.A. to S.F. transportation corridor with what's being called the 'fifth mode' of transportation.  Added to the cars, planes, trains, and boats now used to get to the "City-by-the-Bay," his elevated super fast people mover is a larger version of the pneumatic tubes that used to zip around department stores when we were kids.  Instead of money and packages, it'll be moving humans.
While there are other similar schemes out there such as the ET-3 from a Colorado based company, we're betting on Musk's Hyperloop idea.  The track record of this young South African born, American innovator is superb.  What is today PayPal, the widely used online e-commerce money transfer system, is the result of a merger of the Musk founded X.com and similar businesses. When the Space Shuttle that supplied the International Space Station was retired in 2011, Space X,  another Musk founded company, was hired to replace it.
The financing to keep Tesla Motors in business came from Musk in 2004 and now it looks like the possibility of an electric powered automobile is a truly viable reality – albeit an expensive one.  The fact remains, though, that technology builds upon itself and the break throughs made at Tesla can only help future electric auto development.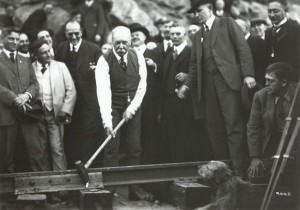 Though this 30 minute ride is not iminent, the plan is out there and Musk is seeking feedback from others.  In the past, innovative means of transportation did not happen over night.  It took the Transcontinental Railroad almost 40 years to become a reality.  The "Golden Spike" that was driven May 10, 1869 at Promontory Point, Utah was the end result of ideas put forward in 1832.  The British-French developed Concorde (SST) airliner was in various stages of development from the mid 1950s and did not make its first scheduled commercial flight until January 21, 1976.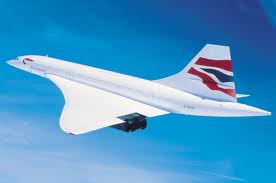 Are you an innovator?  Are you a Tesla, an Edison, or a Musk of lift trucks?  We'd like to hear from you if you are. If not, call us anyway we like to talk about forklifts and the future and what it all holds.  Dial 800-660-5241.
And when we're finally able to climb aboard this 800 mph, $20 a trip people mover, all we can say is "It damn-well better have WiFi."
Tags:
Elon Musk
,
Fork Lift
,
forklift
,
forklift safety
,
forklift technology
,
forklifts
,
Hyperloop
,
hyundai forklift
,
hyundai forklifts
,
hyundaiforkliftsocal.com
,
Los Angeles
,
orange county
,
technology