A planned maintenance program with Hyundai Forklift of Southern California is the remedy for "all that ails you" so to speak.  In other words, an ounce of prevention (our planned maintenance program) is worth tons of cure (your 4 ton Hyundai 15BRP is not out of service, but is up and running).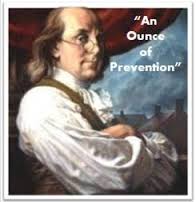 Nowadays, because the latest forklift models are much more technologically advanced, it has become increasingly essential that you have a planned maintenance program in place.  These are challenging business times and you should be aware that a scheduled service of your material handling equipment is now even more important.  Seeing to it that your lift trucks are on such a schedule will certainly help insure that you do not suffer any prolonged down time or lost productivity.
Because forklift manufacturers are building these more productive vehicles to closer component tolerances, you must, therefore, follow their recommended maintenance guidelines even more closely.  Thus, having an experienced forklift service company watching your back is a must.  Hyundai Forklift of Southern California would be that company.
Not all forklifts operate in a clean, dry and dust free atmosphere and even those that do are subject to normal wear and tear – maybe just not as quickly as those lift trucks that have to do the job in a frozen wilderness.  Over time, though, every forklift needs filters cleaned, fluids changed, moving parts lubricated, and tires and batteries replaced.  Over the years, we helped our customers maintain their little used forklifts and also those that have been used and abused.
All of our experienced and factory trained mechanics have over 20 years in the business and are well versed in all aspects forklift maintenance.  They're good listeners, too, so let them know about any special concerns you might have.  We not only service state of the art Hyundai Forklifts, but all major brands as well.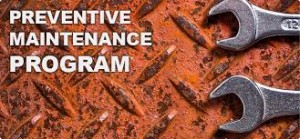 To prove to yourself that an ounce of prevention is worth tons of cure, call us at 800-660-5241.
Tags:
Fork Lift
,
forklift
,
Forklift Maintenance
,
forklift service
,
forklift technology
,
forklifts
,
hyundai forklift
,
hyundai forklifts
,
hyundaiforkliftsocal.com
,
Los Angeles
,
material handling
,
orange county
,
technology
,
tires