What a difference a year makes.   2011 industry outlook results showed that the materials handling industry was finally turning the corner, with budgets for equipment spending increasing from an average of $395,000 in 2010 to $451,000 in 2011.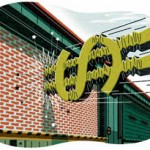 However, a 2012 State of Warehouse/DC Equipment and Technology Survey conducted for Modern Materials Handling by Peerless Research Group (PRG) shows forward momentum has stalled a bit.
To get a complete outlook of the materials handling market, in addition to gathering feedback from readers, Modern reached out to industry experts for automatic identification and data collection, lift trucks, software and conveyor equipment. And, they're seeing much of what our readers are reporting.
For example, the survey results indicate that companies are proceeding very cautiously and deliberately with their decisions to invest in materials handling solutions. In fact, 46% say they are taking a "wait and see" approach and making only mission-critical purchases.  And, 40% of respondents say the economy has had little or no impact on materials handling spending and they are proceeding with investments. Average anticipated spending over the next 18 months has barely budged at $451,700. And, 92% of the respondents have rated cost containment as their No. 1 most important issue.
"What I hear from our members is that there is money out there, and there's a lot of quote activity, however, people are being cautious with regard to when they are releasing orders," says George Prest, CEO of the Material Handling Industry of America (MHIA). When they do release orders, Prest says, they are looking for increased productivity and throughput in various products and processes, especially in the warehousing and distribution segment.
With the economy in flux, the materials handling equipment industry's short-term future is simply not as rosy as hoped. In the next two to three years, fewer respondents (55%, down from 62%) are planning to increase their spending.
Over the next few pages we'll dig deeper into the data gleaned from the survey while tracking changes in the materials handling market over the past year.
Modern's survey results
According to the respondents who say they are proceeding with investments, their dollars are going to such things as information systems, RF devices, picking and inventory systems, automation, storage and racking, and conveyors and lifts.
This year, 47% report spending the same amount on materials handling solutions as they did last year, while 35% report an increase. In 2011, the average spending increase was 25% and the median increase was 19%, compared to 17% and 12% in 2010, respectively.
Moving forward into 2012, 45% expect their company's spending on materials handling solutions to stay the same, while 45% expect an increase and 15% anticipate a decrease.
"One of the reasons our industry has seen growth is that there is money out there," Prest adds. "However, companies are cautious about hiring people so they are investing in existing facilities and making their people more productive. That's the sweet spot of our industry; that's what we do."
What do these numbers mean in terms of dollars? Over the next 18 months, 15% of respondents say they expect to spend more than $1 million, with 8% of those expecting to spend more than $2.5 million. In the meantime, 23% expect to spend less than $25,000, with the remaining 62% ranging in between. While the average, $450,000, was flat between 2011 and 2012, the median anticipated spend is up slightly from $77,000 to $85,000.
Article from Modern Materials Handling
Tags:
equipment
,
material handling