Most people know little about forklift battery chargers and even less have an idea how to choose or take care of one.    There are many features and specifications your need to know to make sure it matches the battery and forklift you are purcahsing it for.  Once you own one, the process does not stop there, you need to maintain it and inspect it regularly to assure you and your equipment are safe.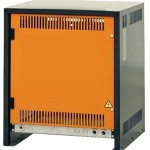 The followning comes from a great post by Warehouse IQ, a blog about everything in your warehouse.
Make sure the charger is properly sized (matched) to the battery it is charging. 

The charger outputs the same voltage as the battery.  Sounds basic, but not everyone knows that a 24 volt pallet truck charger is designed to charger a 24 volt battery.  Someone might think it is okay to use the charger assigned to the orderpicker to charge the 48 volt sit down forklift.  It's not.
But how do you know what voltage the forklift battery is?
Simply count the cells (the little squares on top of the battery) and multiply it by two.
A 36 volt forklift battery will have 18 cells.
Now make sure there are different SB connectors for the different voltage chargers so there can be no mistake.  Generally, a large red connector goes with 24 volts, a large grey connector goes with 36 volts, large blue with 48 volts.  But this is just convention, you can create your own color assignments.
For the remaining nine tips, see the rest of this article at WarehouseIQ
Tags:
battery chargers